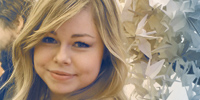 ANGELICA SOLLANDER studies Konstnärlig Idégestaltining at Göteborgs Konstskola. In addition to contributing her considerable artistic skills to The Grand Central: A Station of the Liminal, she has worked as an artist assistant to Göteborgs Internationella Konst Biennal 2011; volunteered as a host for a collaboration between Rödasten Konsthall, Mobile Art Production (MAP) and Way Out West 2012; worked as an assistant and host for Parkour++++ with Elin Wikström, and as a decorator for Rum För Ung Kultur (Lagerhuset) at Göteborgs Kulturkalas.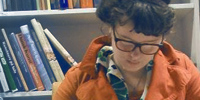 EA TEN KATE is a board member of Konstnärernas Kollektivverkstad Göteborg, and a member of both Grafik i Väst gallery, and KRO - IAA. She has a Bachelor of Fine Arts from the Academy of Art and Design St. Joost, and has been exhibiting since 2005. Her involvement with the Grand Central project included extensive research, artistic craftsmanship, and conceptual contributions. Her work may be viewed at www.eatenkate.com.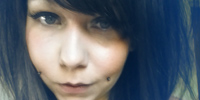 HILDA HÖGBERG says of her work, "art is my great passion in life. It's more of a lifestyle than a hobby. When I cannot find words for my thoughts I express myself through painting or sculpture. Nothing pleases me more than to look back on creations from years ago and feel again as I did then." Hilda's work for The Grand Central: A Station of the Liminal during the spring and summer of 2012 included preparatory craftsmanship and on-the-ground artistic skills.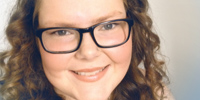 ELIN NILSSON completed her Bachelor's degree in English Linguistics in 2012. Her indispensable work as project manager and planner for the Grand Central project constituted her work placement credit for the final term. She is currently studying Project Management at Malmö University. Her LinkedIn profile can be viewed here.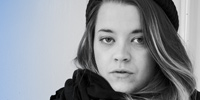 JÅANNA ANDREASSON is currently completing her final year at Hellidens folkhögskola and has had work accepted to the prestigious Liljevalchs vårsalong exhibition. Her contribution to The Grand Central: A Station of the Liminal during the spring and summer period of 2012 included research, preparatory craftsmanship, and on-the-ground artistic skills. Jåanna's most recent work can be seen at www.juliajaanna.se.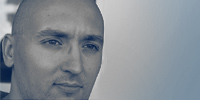 TOMAS MALDONIS works in the field of contemporary art, and is currently a student of painting. He also works with graffiti, illustration, and photography in a wide range of digital and traditional media. He is a graduate of Göteborgs Konstskola and contributed his skills as a craftsman, researcher, illustrator, and slayer of windmills to the Grand Central project during his final semester. His work may be seen at www.tomasis.com.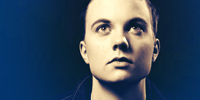 SEBASTIAN SVÄRD NILSSON completed a 2-year course in sculpture at Göteborgs Konstskola in 2012 while involved with the Grand Central project, to which he contributed photographic, digital, and on-the-ground artistic skills. Of his own work, Sebastian says, "I like to be close to my fears. All the things I've been afraid of during my childhood simmer together in a cauldron of creativity in my head, and I drink the brew that comes out. If it's too sweet I add a little more fear and if it's too salty I add more creativity." Sebastian's work can be seen at www.sebastiansn.com.